The Primary Investigators (PIs) have organized a group of experts in cognitive electrophysiology and assessment who embrace a student-centric approach to education that inspires student-faculty research collaboration. Each PI has substantial experience teaching ERP methodology at an undergraduate level
as part of cognitive neuroscience courses, semester-long laboratory courses, and in their research labs.
Dr. Cindy M. Bukach
University of Richmond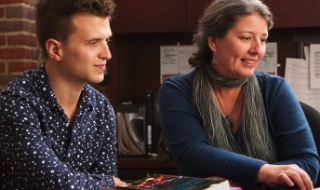 Dr. Bukach is an associate professor of cognitive neuroscience and chair of psychology at the University of Richmond, Virginia. 
She received her Ph.D. from the University of Victoria, British Columbia and completed a postdoctoral fellowship at Vanderbilt University
Her research uses both behavioral testing and cognitive electrophysiology to examine the factors underlying category specificity. One extension of her research is to better understand and ameliorate racial bias and other race effects.
Dr. Jane W. Couperus
Hampshire College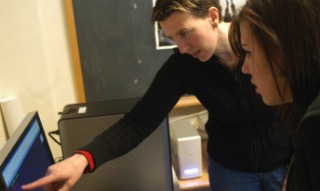 Dr. Couperus is an associate professor of developmental cognitive neuroscience at Hampshire College, Massachusetts.
She received her Ph.D. in child development with a minor in neuroscience from the University of Minnesota.
Her primary research interests are the development and functioning of visual selective attention using event related potentials. Her research uses both behavioral and physiological techniques to gain a better understanding of the brain over the course of development.
Dr. Catherine L. Reed
Claremont McKenna College
Dr. Reed is the McElwee Family Professor of Psychology & George R. Roberts Fellow Professor of Psychology & Neuroscience at Claremont McKenna College, California.
She completed her Ph.D. at University of California, Santa Barbara.
Her research uses behavioral and electrophysiological techniques (EEG/ERP)  to explore a wide range of topics from a cognitive neuroscience perspective, including perception and action. Her research examines influences of the body on attention, perception, emotional processing, and economic decision making.
Faculty Learning Community:
Participating Faculty
The Faculty Learning Community (FLC) was developed to participate in the development of electrophysiological methodology teaching materials as well as to provide a community and support network for the faculty participating.
Dr. Mara Breen
Mount Holyoke College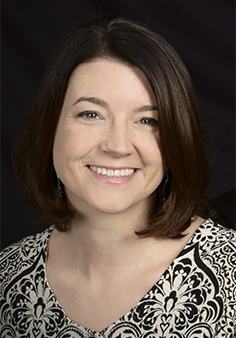 Dr. Breen is an assistant professor in Psychology at Mount Holyoke College, Massachusetts.
She received her Ph.D. from Massachusetts Institute of Technology.
Her research focuses on speech prosody. Her research has addressed these topics through behavioral experiments that measure reaction times, ratings, or other measures of interpretation. She also uses event-related potentials to measure real-time scalp electrical activity to more accurately measure the timing and interaction of cognitive processes.
Dr. David Leland
University of Wisconsin, Eau Claire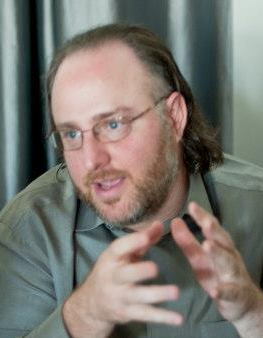 David Leland, Ph.D., is an associate professor in the Department of Psychology at University of Wisconsin, Eau Claire.
He completed his Ph.D. at University of California, San Diego.
Dr. Leland teaches general and cognitive courses in psychology and neuroscience. His laboratory uses electroencephalography (EEG) to study the neural underpinnings of cognition, motivation, and action.
Dr. Anjali Thapar
Bryn Mawr College
Dr. Thapar is a professor in Psychology at Bryn Mawr College, Pennsylvania.
She received her Ph.D. from Case Western Reserve University.
One of her primary research interests is age-related differences in perception, attention, frontal lobe functioning, and memory, using models of information processing. Her other major research focus is on the processes underlying memory performance, with current projects investigating memory illusions and false memories as well as the phenomenon of implicit memory.
Dr. Erika Nyhus
Bowdoin College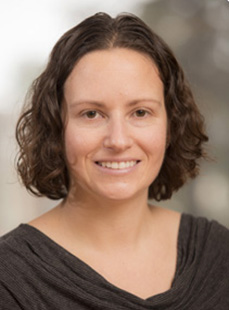 Erika Nyhus is an assistant professor in Psychology and Neuroscience at Bowdoin College, Maine.
She received her PhD in Cognitive Science, Neuroscience, and Psychology, at University of Colorado at Boulder. 
Dr. Nyhus' research focuses on the neural processes involved in higher-level cognition, including executive functioning and episodic memory. Her research has addressed these topics through behavioral and neuroimaging (EEG/ERP), and functional magnetic resonance imaging (fMRI) methods. This research has shown how multiple brain systems process information and interact.
Dr. Jeffrey J. Sable
Christian Brothers University
Jeffrey J. Sable, Ph.D., is an associate professor in the Department of Behavioral Sciences at Christian Brothers University.
He received his Ph.D. in psychology from the University of Missouri-Columbia with an emphasis in cognition and neuroscience and an interdisciplinary graduate minor in college teaching.
Much of his research is focused on attention and perception, especially in the auditory system, and he and his collaborators (many of whom are undergraduate students) frequently use event-related brain potentials to study these processes.
Dr. Rebecca Compton
Haverford College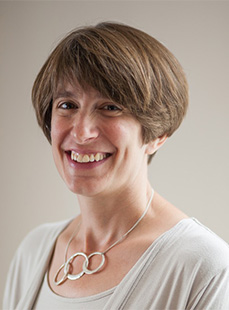 Rebecca Compton is a Professor of Psychology at Haverford College, Pennsylvania.
She received her B.A. from Vassar College and her PhD from University of Chicago, followed by post-doctoral training at University of Illinois at Urbana-Champaign.
Her teaching at Haverford has covered topics of cognitive neuroscience, research methods and statistics, ERP/EEG research techniques, neuroscience approaches to emotion and psychopathology, and research ethics in psychology. She has also co-authored a cognitive neuroscience textbook with Marie Banich (Cambridge University Press, 2018).
Cobblestone Applied Research & Evaluation, Inc. was founded in 2008 by the current president, 
Dr. Rebecca Eddy
, who started the company as an extension of her work as a faculty member at Claremont Graduate University. They specialize in designing and conducting program evaluation and applied research studies, largely drawing on social science methodology.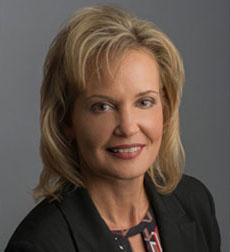 Rebecca Eddy, Ph.D.
Rebecca is the Founder and current President at Cobblestone. As the Principal Investigator or co-PI on more than 70 funded contracts and grants, she has 20 years of experience in teaching and conducting evaluation and applied research studies. She received her Ph.D. in Applied Cognitive Psychology and has spent her career applying the principles of learning and cognition to the evaluation of educational programs, primarily for underserved students.
Monique Matelski, Ph.D.
Monique is the Director of Research and Evaluation at Cobblestone. She received her Ph.D. in Applied Social Psychology from Claremont Graduate University. As an evaluator for eight years, she has helped to design, manage, and coordinate multi-year evaluations of higher education programs funded through Title V, Title III, FIPSE, and NSF. Most of her work has focused on evaluating programs serving underrepresented minority and low-income students.
The general consultants have extensive experience with EEG/ERP education and consult on content and course design as well as on lab equipment setup and protocol, experiment design, programming and analysis, and data quality control.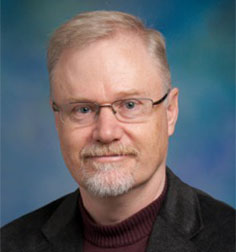 Steve Luck
Steven J. Luck is the Director of the Center for Mind & Brain and a Professor of Psychology at the University of California, Davis. Dr. Luck's research focuses on the neural and cognitive mechanisms of attention and working memory in healthy young adults, in people with neurological and psychiatric disorders, and across the lifespan. He has written books on ERPs, leads an NIH-funded summer workshop on ERPs that attracts 35 researchers from around the world each year (the ERP Boot camp), and oversees the development of a leading software package for ERP data analysis (ERPLAB Toolbox).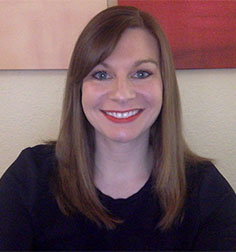 Emily Kappenman
Emily Kappenman is an Assistant Professor in the Department of Psychology at San Diego State University. Dr. Kappenman's research is broadly focused on understanding cognition and emotion in typical adults, and how these processes become disrupted in individuals with psychological and psychiatric disorders. She is also highly focused on the development and dissemination of ERP and tDCS methods, including the development of tools to facilitate the use of ERPs and tDCS across the field.
Staff and Student Contributors
The staff and students assist the PIs at each of their subsequent universities with research and the creation of all PURSUE educational materials including courseware, animations, simulations, and instructional videos.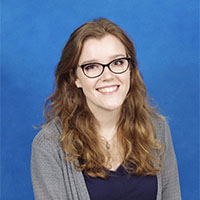 Olivia Stibolt
Lab Manager
University of Richmond
Aalok Sathe
University of Richmond
Ting Chen
University of Richmond
Thalia Viranda
University of Richmond
Pascaline Munezero
University of Richmond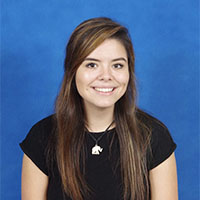 Kendall Stewart
University of Richmond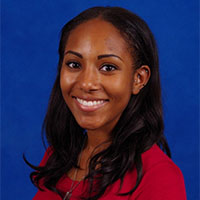 Lexi Frost
University of Richmond
Christopher Cotter
University of Richmond
Matthew Strange
University of Richmond
Jake Cardwell
University of Richmond
Brianna Charlton
University of Richmond
Patrick Sutphin
University of Richmond
Kira Bartnick
University of Richmond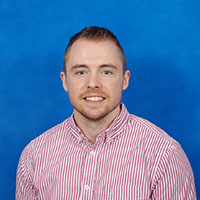 Zachary Cole
University of Richmond
Previous Lab Manager
Madison Lodge
Claremont McKenna College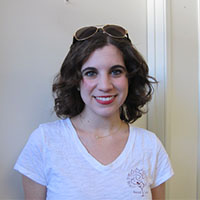 Morgan Berlin
Claremont McKenna College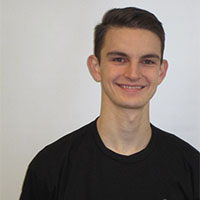 Abraham Saikley
Claremont McKenna College
Adrienne Jo
Claremont McKenna College
Anthony Burre
Claremont McKenna College 
Audrey Siqi Liu
Claremont McKenna College
Emilia Hagan
Claremont McKenna College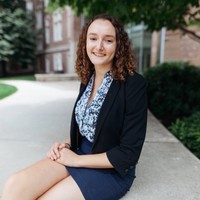 Emily Diamond
Claremont McKenna College
Hannah McCarthy Potter
Claremont McKenna College 
Jackson Zeladon
Claremont McKenna College
Jessica Kim
Claremont McKenna College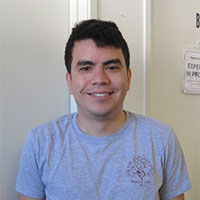 Josh Ortiz
Claremont McKenna College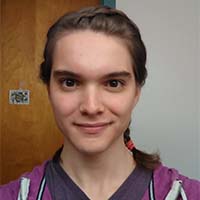 Juniper Hollis
Hampshire College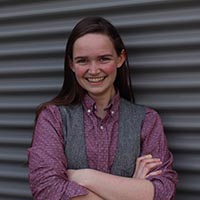 Amy Lowe
Hampshire College
Zoe Pestana
Hampshire College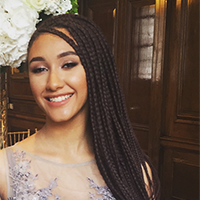 Zara Cannon-Mohammed
Hampshire College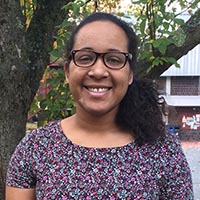 Flavia Nwanko
Hampshire College
Yaritza Bushnell
Hampshire College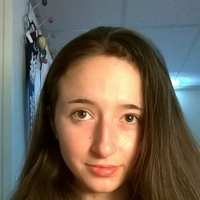 Sally Borgatti
Hampshire College
Kirsten Lydic
Hampshire College
Heather Welty
Hampshire College
Owen Neuberger
Hampshire College